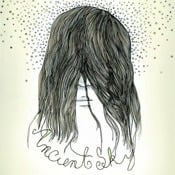 $

4.00
This is the first official release for Brooklyn-based, Virginia-natives ANCIENT SKY. Consisting of two pairs of close childhood friends with intertwining musical pasts, the group features current and former members of DARKEST HOUR, CITY OF CATERPILLAR, MAJORITY RULE, GHASTLY CITY SLEEP, VERSE EN COMA and LITTLE GOLD, though they tread very different waters with ANCIENT SKY.
Largely influenced by classic psychedelic rock, the band isn't afraid to visit bizarre and far-out worlds with unique sounds and structures that walk the line between fierce and subtle, and occasionally flirt with epic-ness, making for an interesting mix of heavy, hypnotic rock with plenty of hooks and Americana influences. This 7-song collection of songs was laid to tape at Brooklyn's Seaside Lounge Studios in March 2009 with producer/engineer Mike Kutchman at the helm and was mastered by Paul Gold at Salt Mastering.
The record comes packaged in a full color jacket with a printed inner sleeve and full color labels with artwork by Garek Druss. Available on three vinyl colors - White, Clear/Pink Haze and Black.